From time to time the Bull Terrier Club of Dallas offers shirts and other items in exchange for donations from non-members. At other times members use this page to pass along unneeded items, such as crates, grooming supplies and other cool Bull Terrier stuff. Contact the club via the CONTACT US tab with your interest in items you see on display. Contact the club as well if you would like to make a donation to the club of dog-related items for fundraising purposes.
Also for sale vintage T's, Pins, Bags and Koozies !
Very talented Club member Robin created these two-sided x-ray shirts. It was a top seller and now we have ONE left, size S.
Blue blanket 62"x 52", head and name in corner, two remaining.
The popular Rodeo BT - two XL available.
Long sleeve T's in grey and rich blue with head on front and name on back. There are two greys left, two XL. There are two blues remaining, one L, one XL. We also have this design in short sleeve - in grey there are two S; blue has four L.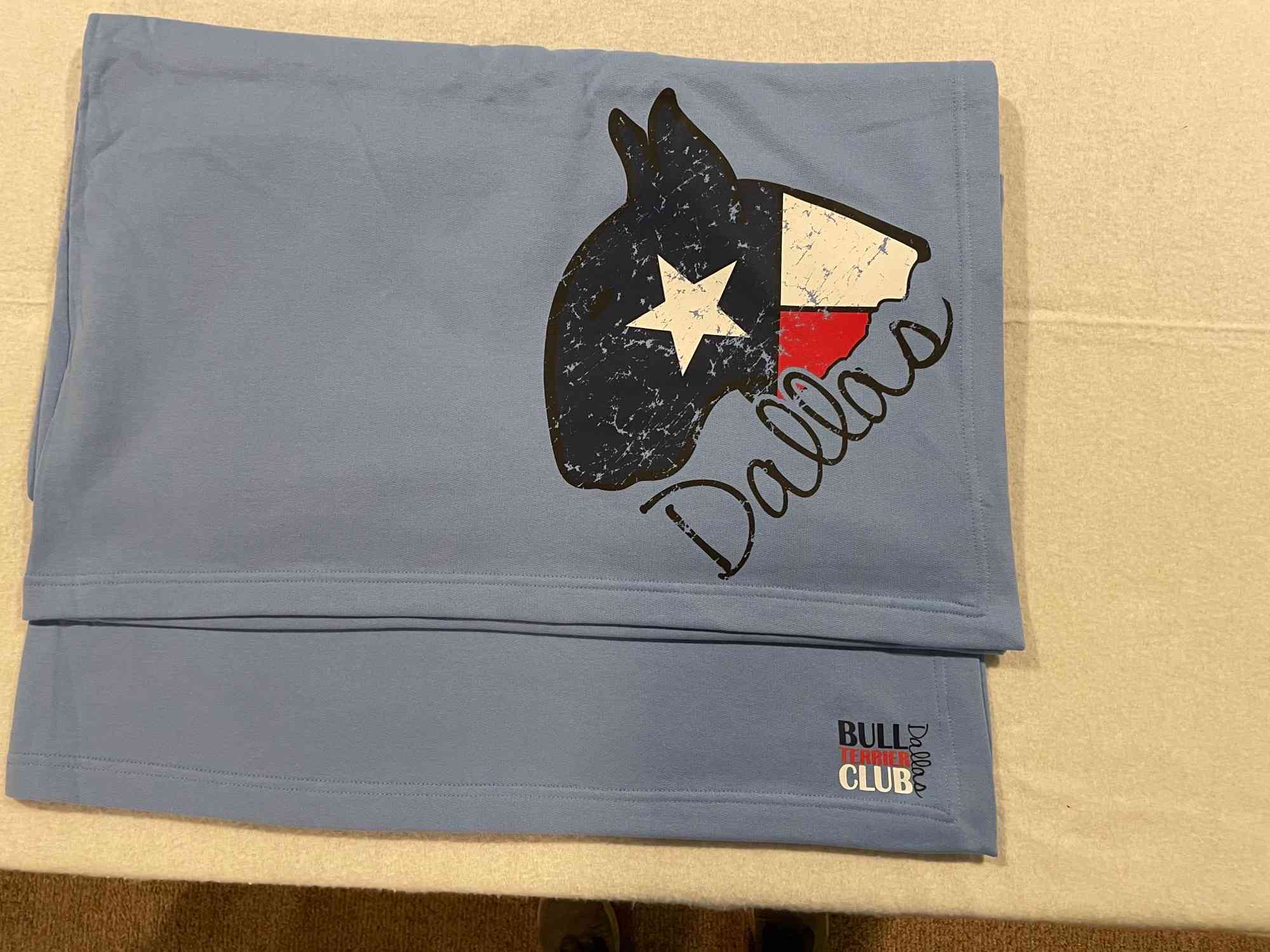 Ladies long sleeve pullovers in grey one S, two XXL; in blue two S.
Ladies 40th Anniversary in red two L; in blue one M.
Ladies Dallas sky line, one S left.