BTCD Specialty Dog Shows
The flyer/poster for our 2021 Show Weekend is posted now!
*** Our 48th Anniversary Show is April 2, 3, and 4, 2021 ***
Show Site: Tri County Dog Training in Azle, TX Hotel: LaQuinta Inn & Suites in Decatur, TX
Hot Dogs by Don on Friday, enchilladas on Saturday
On Saturday, there will be a "COWBOY UP" award for the best Western attire!
Silent Auction and Raffle activities follow the Saturday Shows.
Check the SPECIALTY SHOWS tab above for the Premium List!
BUYER BEWARE-- Before you buy a Bull Terrier, please read the info in SO YOU WANT A PUPPY? tab above. You risk purchasing a dog with problems - deafness, skin conditions, behavioral issues, poor breed standards!
The BTCD supports pure-bred Bull Terrier Rescue. Please see the RESCUE tab above for all rescue guidance - adoption, fostering, emergency intake.
Breeder Referrals -- Please see MEET OUR BREEDERS tab above
Upcoming All Breed Dog Shows:
Lone Star State Classic Dog Shows at Market Hall, Dallas
July 8, 9, 10, 11 Open to the PUBLIC !!
Admission: $8 Adults, $5 kids 5 - 12, under 5 are free
SILVERWOOD -- October each year
Silverwood is the BIG Bull Terrier Dog Show
Oct. 28 - 31, 2021 In Wilmington, OHIO
click here SILVERWOOD 2021
Summer Recess
Join us in September
For in-person meetings
Please see MEETINGS tab above for more details.
NOW AVAILABLE -- The 2021 Premium List is at the top of the SPECIALTY SHOWS page, (along with the email entry option and PayPal features at the bottom of that page! )
Interested in joining our Club? Click on ABOUT US above to learn about our group, and find the Membership Application!
There will be a special basket to place items and money donations for BTCA Rescue at the Show site this APRIL!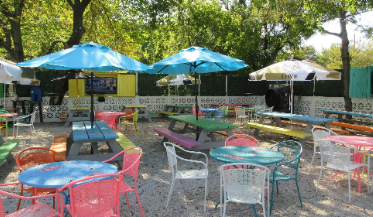 A SPECIAL Adoption opportunity has come to an end!
Click on the RESCUE tab above
for all the information
DOG SHOW now open to the Public! Are you interested in the Bull Terrier breed? Come out to the AKC Dog Shows July 8, 9, 10, and 11 at Market Hall in Dallas, Tx. Bull Terriers will be in Ring 2 and Ring 1 at 9:30am (Th.), 10:30am (Fri), 8am (Sat), and 8 am (Sun) We all had a good time talking and showing our dogs!